Coming off a two-game losing streak (at Minnesota and home against the Saints) following the likely season-ending loss of QB Aaron Rodgers and the team's bye week, Green Bay Packers head coach Mike McCarthy has declared that the team is prepared with a game plan on both sides that will put its players in a position to succeed. Bottom line: Packers will win this game at Lambeau Field vs. NFC North Division rival Detroit.
That's the head coach's view. You wouldn't expect him to say anything else. The oddsmakers favor the Lions by 2 points at the time of this writing.
How are you feeling, Packers fans? Be honest. Probably not great. With Rodgers out, it seems as if the Pack becomes just another one of the teams that perhaps will be fighting to be .500 by the end of the season. Perhaps be able to roughly split their games and sneak into the playoffs somehow at 9-7. But that's all for later. For now, the team has to find a way to win with Brett Hundley at quarterback against Detroit.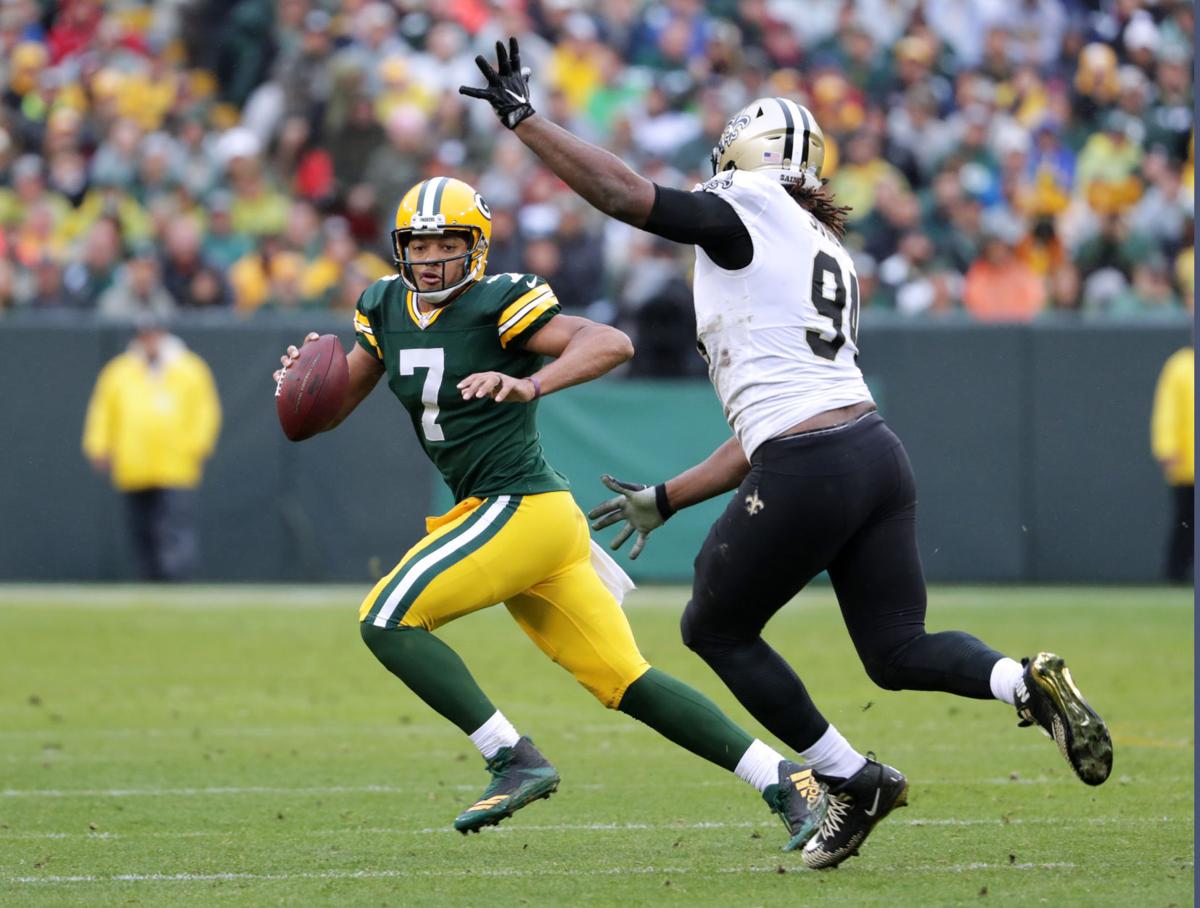 The Packers will need QB Brett Hundley to step up big time in order for the Packers to beat Detroit tonight.
(Photo: Steve Apps, State Journal Archives)
Here's hoping that a couple weeks of practice and coach McCarthy figuring out ways to actually help Hundley use his abilities might give the Pack a shot tonight. Going back a few years, OK, decades, the Lions are 25-1 at Lambeau Field. On the other hand, Detroit QB Matthew Stafford has thrown 15 touchdown passes at Lambeau, the most of any opposing quarterback, but is still only 1-5 overall on the Frozen Tundra.
Voice of the Packers Wayne Larrivee was just on radio giving some interesting stats about the Packers before and after Rodgers and it wasn't pretty. The Pack was 4-1 with Rodgers at quarterback. They scored something like 24+ points per game, while holding opponents to an average of about 22 points a game. With Hundley, they are 0-2 (technically 0-1 as Hundley has only started 1 game so far, coming in relief in the Minnesota game). The Pack has only averaged a little more than 13 points per game in those two losses while giving up almost 25.
Regardless of how the offense is doing, it's clear that the biggest factor in the Packers' season-sans-Rodgers is the defense. So far this season -- and how many other seasons now??? -- the defense has been in about the bottom quarter of the league statistically. The defense may got some new production out of rookies Montravius Adams and Vince Biegel, both of whom may seems some action this evening.
If the defense doesn't hold Stafford and some of his fine receivers in check tonight, and the offense sputters as it did against the Saints (despite a second straight huge running game courtesy of rookie Aaron Jones), this game could be over before it gets started. We certainly expect more out of Hundley than we've seen so far. But until he has a break out game, you have to look at which sideline the better quarterback is on. And tonight, that's on the Lions' side of the field.
The Prediction
That last paragraph above gives a good lead-in for our prediction tonight. And we hope we're wrong.
But we're calling this game Lions 31 - Packers 20.
Go Pack Go!!!